Cleaning is that task that we feel so little like doing but that makes us feel so good when we have finished it. Sooner or later, we all have to pick up the mop and leave everything as clean as a whistle. On a day-to-day basis, these are the cleaning mistakes you might be making
Some actions are done routinely and you do them automatically, however, it may not be the best way to do it. That's why today we bring you the cleaning mistakes you might be making so that you know them and don't make them anymore.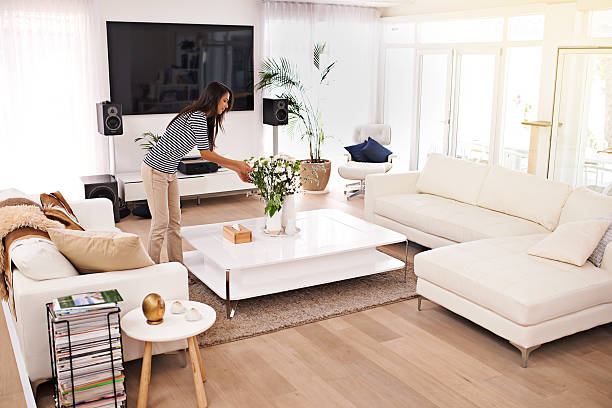 Clogged drain

The most popular cleaning disaster. Solution: pour hot water down the clogged drain and then add baking soda and vinegar, let it sit for 30 minutes, and then add more hot water to clear the clog.

Remember if you need professional help to clean your house do not hesitate to call us.
Pet hair

The second place is occupied by pet hair removal, with an average of 15,200 monthly searches. Solution: Using rubber gloves to remove pet hair is a recommended method because when the rubber rubs against your clothes, it generates static electricity and will carry away those unwanted hairs that you normally can't get rid of.
Lime

The third place with 14,400 average monthly searches is limescale removal. Solution: it's very simple, a combination of soda and vinegar and let it sit for 10 minutes.
The toilet

The fifth place is cleaning a dirty toilet, with an average of 10,800 monthly searches. Solution: We recommend using essential oils and/or baking soda and vinegar as a DIY toilet cleaner.
Carpet stains

In sixth place are carpet stains, with 6,200 monthly global searches. Solution: This cleaning problem can be solved by blotting with clear vodka or even white wine.
Peeling paint

In seventh place, with an average of 5,800 monthly searches, is peeling paint. Solution: With a putty knife, spread a layer of putty on the damaged areas and apply thin layers until the damaged spots are flush with the painted ones.
To purchase the best Cleaning products recommended by professionals, go to our Cleany Store!