Cleaning the car is a task that we associate with the weekend. It is convenient to perform periodic cleanings to keep our vehicle looking good, both inside and outside. That's why today we bring this blog " how to clean a car"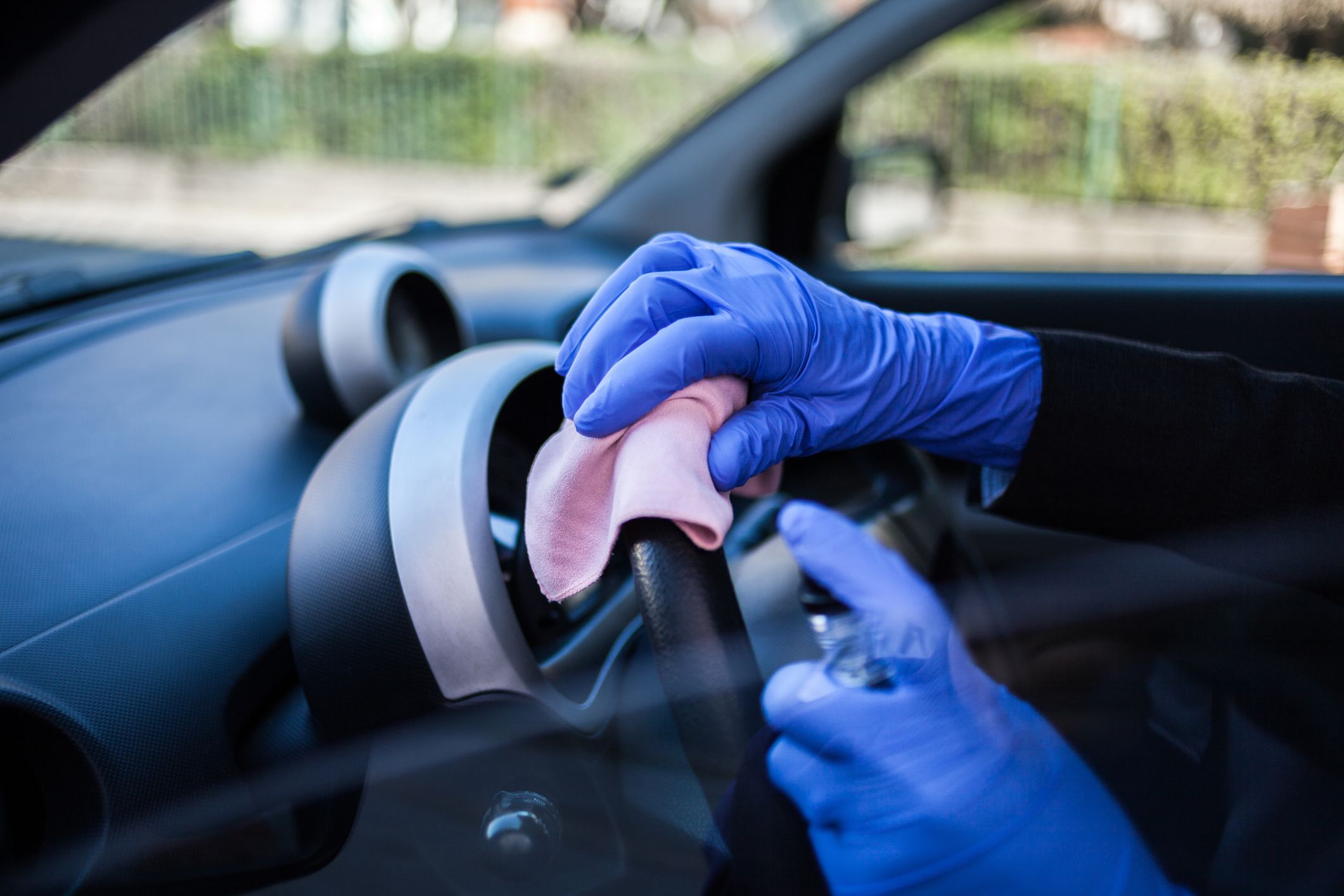 Clean the interior
Cleaning the car is a task that we associate with the weekend. It is convenient to perform periodic cleanings to get our vehicle to look good, both exterior and interior. The first thing you should clean are the holes, the floor mats, and the floor. If you can use an air compressor to blow the dirt embedded in the carpets, much better. If you don't have one, you can use a powerful vacuum cleaner and a stiff brush to shake out the dirt.
Constantly disinfect the interior of the car
You can take a clean flannel, a piece of cloth, or a kitchen towel, spread some bleach solution to disinfect the steering wheel, the gearshift, the radio knobs, the directions, pens and the whole dashboard, as well as the door handles and the keys.
Clean the carpets
It is recommended that you keep an extra pair of shoes in the trunk in order to change your driving shoes and avoid soiling the interior. If this is not the case, you could use an antibacterial solution to wash the carpets or laundry detergent. 
Air Purifier
The air purifier for our car is the best investment you can have not only to have a better air quality but you can also add drops of essential oil and the car will smell amazing!
Tidy up the car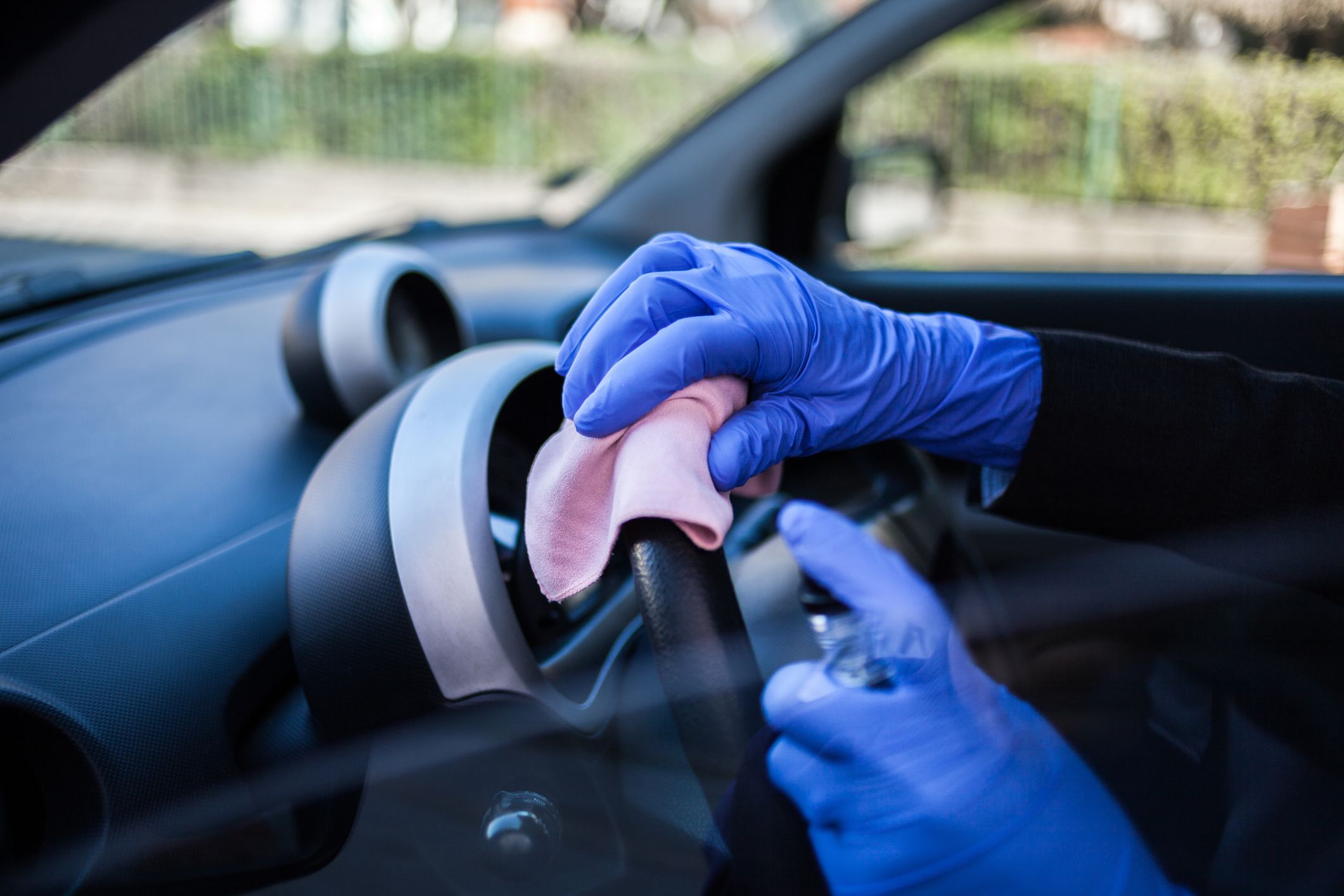 You should remove all valuables that may bother you during the cleaning and dispose of the garbage. It is also a good opportunity to organize your belongings!
Clean the interior windows
With a damp microfiber towel and a Glass and Delicate Surfaces Cleaner, rub the windshield, side windows, rear windows and sunroof (if you have one) in circular motions. Make sure that the product you use does not contain ammonia, as it could damage them.
Ventilate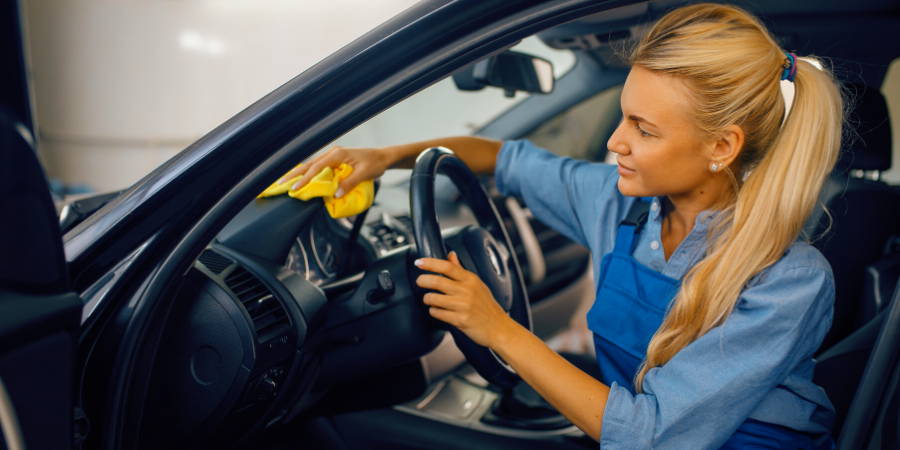 If the day is sunny, open all the doors and windows to ventilate the car. If you want, you can spray or use an air freshener to finish.
Remember if you want to get your house Sparkling Cleaned without moving a finger, don't hesitate and call Cleany! 
To purchase the best Cleaning products recommended by professionals, go to our Cleany Store!