Keeping a tidy closet is not only important to have a visually pleasing space, but it also has benefits.
Such as saving time: If your closet is tidy, you will be able to easily find what you need without having to search through cluttered garments. This will save you time and allow you to be more organized in your daily activities.
Here are some tips for keeping a tidy closet:
Get rid of what you don't need: Before organizing your closet, go through all your clothes and get rid of what you no longer wear or doesn't fit you. You can donate, sell or throw away what you no longer need.
MAKE AN INVENTORY: Another useful step can be to write down and inventory all the clothes you have. You can do it by type of garment, colors, season… You will see how it helps you to make decisions such as which clothes to get rid of or know what kind of clothes you need or not.
Get organized with boxes, baskets and dividers: We can get much more out of our closet by equipping it with these accessories. Not only do they make the most of the space, but they also allow us to keep our things in sight and save time every morning.
TAKE ADVANTAGE OF THE DOORS: If you get hooks you can take advantage of the doors to hang from them (on the inside) accessories that you use in the day to day: belts, scarves, necklaces …. You will see how you gain space.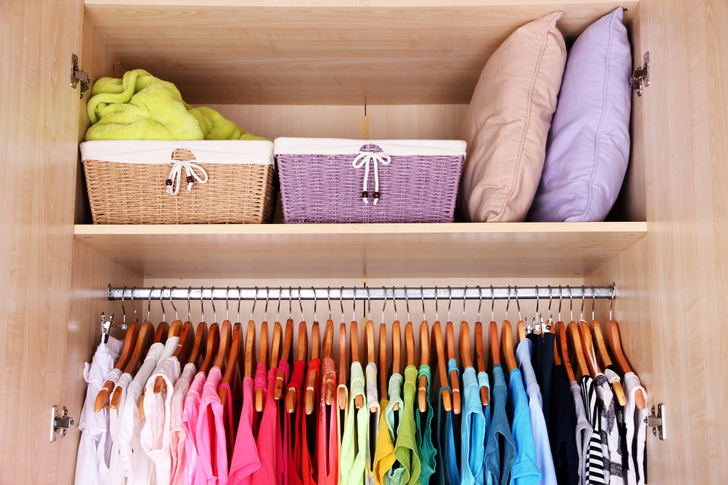 Remember if you want to get your house Sparkling Cleaned without moving a finger, don't hesitate and call Cleany! 
To purchase the best Cleaning products recommended by professionals, go to our Cleany Store!