These days, scouring pads are an indispensable cleaning product both in the professional field and at home. There are numerous variants, such as the white fiber, more delicate and suitable for bathrooms or toilets, the abrasive black fiber, scouring pads with sponges, nail savers, stainless steel scouring pads, etc. That's why today we bring you 5 things you didn't know about scouring pads
In these 5 things you didn't know about scouring pads, you will discover several facts you never imagined. Did you know that the scouring pad used to be a vegetal sponge! Yes, a vegetal sponge! Read on to find out more.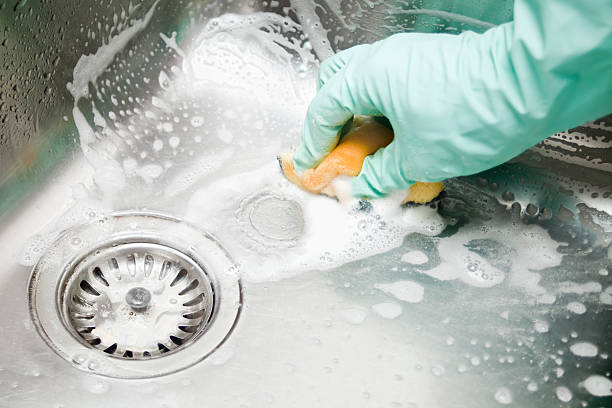 Where did the scouring pad come from?

The scourer is a plant belonging to the Cucurbitaceae family whose fruit, after dehydration, is used as a scrubbing brush due to its abrasive qualities. This plant was used four thousand years ago in Egypt using a wet portion to scrub floors and walls of temples, palaces, and other buildings for cleaning. The Phoenicians commercialized esparto grass in the East, which they obtained in the southern regions of Spain four thousand years ago.

Clean up pet hair

People who have pets at home know very well how difficult it is to remove pets hair from the furniture. The nail cleaner is a very effective tool to win the battle against pet hair. All you have to do is wet the sponge and wipe it on upholstery for sofas. It will drag all the hairs and leave the furniture spotless.

Eliminate bad smells from the fridge

Few things are more annoying than bad smells that linger in the fridge. The next time this happens to you, you can try next time mix a little vinegar and essential oil and putting it in the fridge. The combination of the fabric and the product will absorb the bad odors.

How to disinfect my scouring pad and how often to change it?

Well, according to many scientific data, the best way to disinfect it is to put in a little bleach and let it rest after that rinse it well so that there is no bleach residue. Change it every 3-4 weeks.

Last but not least!

The last fact is to make your scourer last longer is to throw away all food residue from the dish before washing it, the less residue touching the scourer the better.
Remember if you want to get your house Sparkling Cleaned without moving a finger, don't hesitate and call Cleany! 
To purchase the best Cleaning products recommended by professionals, go to our Cleany Store!