How to care for wooden furniture. Wooden furniture is a classic that we have almost everywhere. From the house to the office.
But if we do not take proper care of this furniture with the passage of time it tends to come loose, break or even swell, damaging some part that ends up costing us the entire piece of furniture.
To take care of wooden furniture we invite you to follow these tips:
1. To clean your wooden furniture, use a cloth with warm water and a little mild soap. Use an old toothbrush to reach the most difficult areas. Dry the dirt on the surface of the furniture with a cloth or paper to avoid damaging the wood.
2. The best way to protect your wood furniture is to use a good wax. After cleaning, apply a thin layer of wax on the wood. Wait five minutes and polish the furniture lightly with a soft bristle brush or cloth. After another 30 minutes, polish the wood again with a little more vigor. This will restore your furniture to its original luster.
3. Keep your furniture out of the sun. High temperatures damage wood finishes and can cause furniture to break.
4. Polish your furniture. It is important that once a week, you rub your furniture with special wax (which you can find in supermarkets). The wax should always be applied after dusting and once the table or furniture in question is completely dry.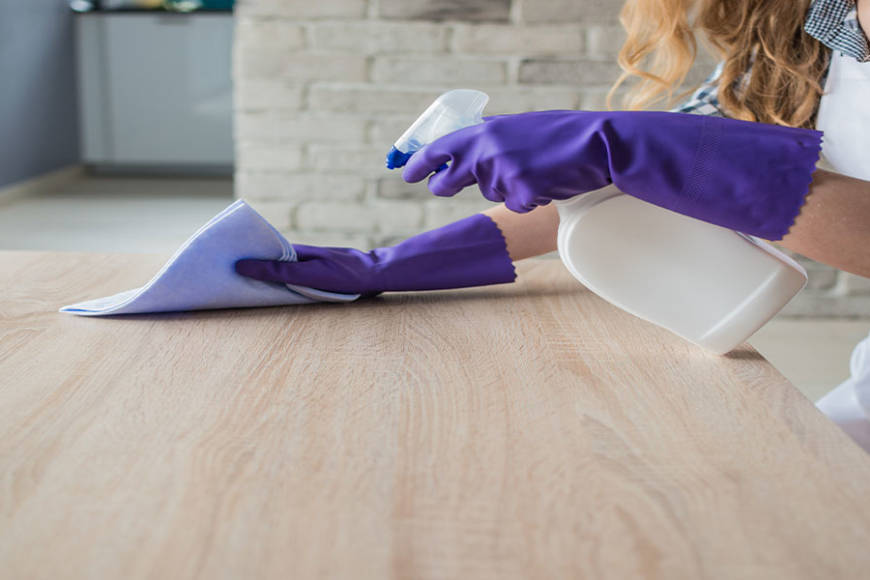 Remember if you want to get your house Sparkling Cleaned without moving a finger, don't hesitate and call Cleany! 
To purchase the best Cleaning products recommended by professionals, go to our Cleany Store!