How to choose the best vacuum for your house? Generally, many people want to purchase a robot vacuum cleaner over traditional vacuum cleaners; but remember that the latter are usually equipped with a generous selection of accessories to cover a wide range of household tasks and meet the needs you have, plus they usually have greater suction power.

A good vacuum cleaner should be useful for several processes and should also be easy to use and efficient regardless of the area in which it is used: floor, carpets, furniture, etc.
When choosing a vacuum cleaner for the home it is essential to take into account details such as the dimensions of the spaces, the accessories, and the type of floor.
So, what should I take into account to choose the best one?
Power and suction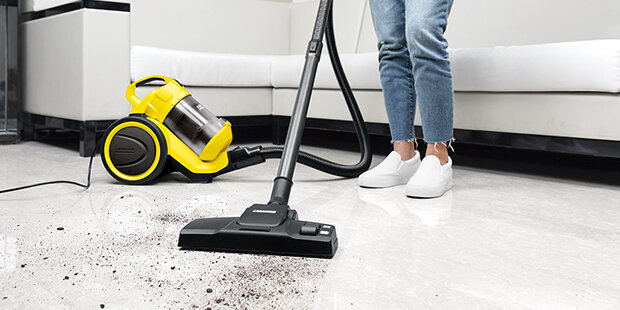 One of the aspects you should consider when buying a vacuum cleaner is related to its power and suction capacity.
Filters

Another important detail in vacuum cleaners is the filters. Some do not have this feature. However, it is an advisable detail for people who tend to have allergies, since they serve to trap allergens that are not always visible to the naked eye.
The capacity of the reservoir

The capacity of the bag or tank is also important in all vacuum cleaners. Choosing a vacuum cleaner with a large canister can have an advantage.
Remember if you want to get your house Sparkling Cleaned without moving a finger, don't hesitate and call Cleany! 
To purchase the best Cleaning products recommended by professionals, go to our Cleany Store!