How to clean your plants? Here we will give you these tricks to give them shine If you want to keep your plants healthy and beautiful, whether indoors or outdoors, it is important to know how to clean their leaves. Discover the tricks for your plants to recover their natural shine
How to clean large leaf plants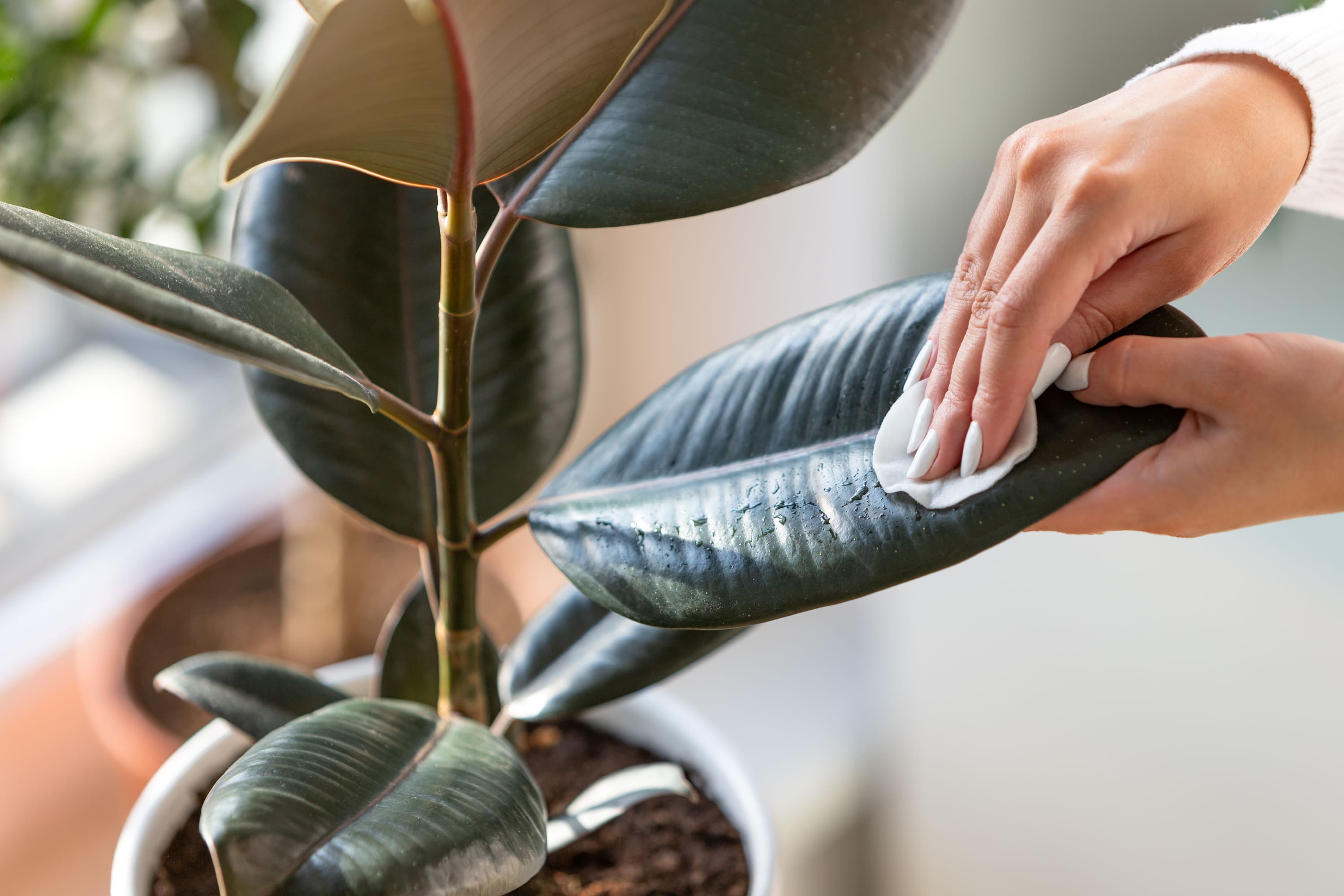 These are the simplest of all, as the large, smooth blades tend to be strong and resistant, and also collect very visible dirt. Follow these steps to clean large leaves from plants:
Prepare a microfiber cloth, which is very soft in texture and will not harm your plant. Moisten it in lime-free water. Do not use tap water, which would end up leaving stains on the leaves or even damaging them: distilled or filtered water is much better, or even rainwater collection.
Carefully pass the cloth over the blade, in the direction from the base to the end, holding it with your hand from below, without applying pressure.
Leave the plant in a bright area without direct sun so that the wet leaves can dry without burning.
How to clean small leaf plants
With small or delicate leaves, it is best to use a small brush with soft bristles. Follow these steps to clean small-leaved plants:
Moisten the brush or brush only depending on the moisture needs of the plant. If it is a plant that does not appreciate environmental humidity, it is better to use the brush dry or very slightly moistened to remove dirt.
Brush the leaves gently always from the base to the tip.
Remember never to rub the flowers, as they are very delicate and we can inadvertently damage them. Of course, the bracts are not petals, and these can be cleaned normally.
Remember if you want to get your house Sparkling Cleaned without moving a finger, don't hesitate and call Cleany! 
To purchase the best Cleaning products recommended by professionals, go to our Cleany Store!